Welcome to Reflect Medical and Cosmetic Center
Healthcare, Skin Care & Cosmetic Services You Can Trust
Hello good-looking! Welcome to Reflect Medical and Cosmetic Center. Leah Bienstock, PA-C, has profound experience, passion, and knowledge for her craft. For her, it is not just a profession – but a form of art that helps each individual enhance and appreciate their beauty. Each person that Leah welcomes into her space receives extraordinary love and care that trumps any other service provider. Leah utilizes special techniques and devices to minimize both bruising and recovery time. She spends quality time with each patient to ensure that she is meeting their needs and desires. Her great attention to detail will have you feeling and looking your absolute best, naturally and effortlessly.
Hover over image to view.
Kind Words from our Patients…
We've been seeing Leah for about 17 years. She is knowledgeable and thorough. We travel 3 hours for our routine check-up, as well as our skincare check-up. I will never go anywhere else. The facility is beyond clean and updated. The staff is professional and nice. Thank… Read more "Michele T."
SAME DAY APPOINTMENTS AVAILABLE!
* If you are unable to make your appointment, notify us within 24 hours in order to avoid a no-show fee.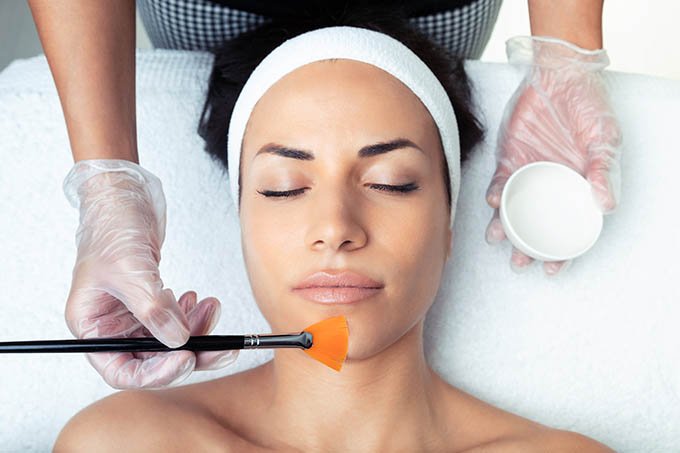 The Perfect Derma™ Peel
Revitalize aging skin by stimulating new collagen with The Perfect Derma™ Peel. This medium depth, medical grade chemical peel features the master antioxidant Glutathione.
Treats all skin conditions with superior results for acne, acne +PIH, textural scarring, aging skin, hyper-pigmentation, pore reduction, mild rosacea and dry rough body areas.
One Machine. Three Modes. Amazing Results.
Reduce fat, stubborn cellulite, and the appearance of fine lines and wrinkles while improving the look of your skin!
Inner Beauty... On the Outside.
Have a question? Want to book an appointment?
Monday: 9am-7pm (alternate)
Tuesday: 9am-2pm
Wednesday: 9am-5pm
Thursday: 9am-5pm
Friday: 9am-4pm (alternate)