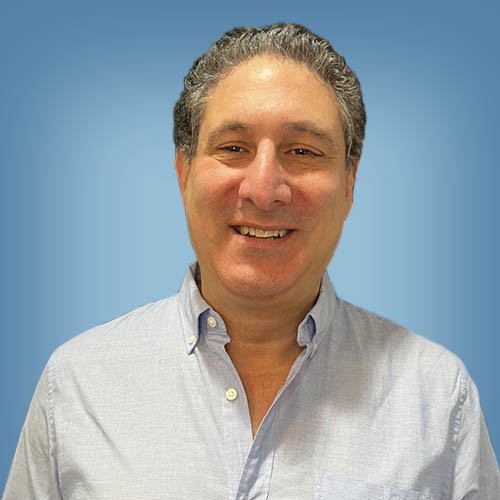 Dr. Douglas Bienstock is a Family Medicine Physician who has been practicing in Hawthorne, New Jersey for nearly two decades. Doug, or "Dr. B.", as most patients refer to him, considers himself an advisor. He listens to fully understand your health and wellness goals and has the knowledge, compassion and desire to help you progress with them.
In addition to annual physicals, everyday illnesses, management of chronic illnesses and referrals to specialists when needed, he also focuses on the following:
Weight Loss Management – Many people have struggled to lose weight for health, cosmetic and overall feeling of well being. Dr. B uses a variety of prescription medications to help you make progress. He individualizes each person's diet and exercise program so that one can make "S.M.A.R.T." (specific, measurable, attainable, relevant and time bound) goals. Learn more >
Mental Health and Addiction Recovery – Dr. B. provides a comfortable environment and an understanding approach to your condition. He will get to know you and your situation and will recommend an outpatient program that works for you. Learn more >
Osteopathic Manipulative Medicine – Dr. B. provides a hands-on approach to

musculoskeletal disorders

to help correct structural imbalances in your body, improve circulation and relieve pain.
Concierge Care –

Your health is your most valuable asset. Patients can have peace of mind that Dr. B will provide ongoing, dedicated and individualized care at a fair fee-for-service price. 

Accessibility – Get the medical care you want, when you need it. If you need to be seen, and it is

urgent

, you can expect to be seen that day at the office or via Telemed, if the situation calls for it. If you have a problem after hours you will communicate with the doctor directly via phone or text. Book an appointment >
Having his patients' best interests at heart has always been the way Dr. B. has practiced.
Dr. B. has no conflicts of interest; his "contract" is with you, only. Your records are confidential.
While he does not participate with insurance plans, he can provide you with a bill for services and appropriate codes required by your insurance provider so that you can be reimbursed.
He looks to give value for his services and can access special discount pricing for laboratory and radiology services.
Our office will help with prior authorizations and referrals to cut through the barriers you can encounter when seeking medical care.
Inner Beauty... On the Outside.
Have a question? Want to book an appointment?
Monday: 9am-7pm (alternate)
Tuesday: 9am-2pm
Wednesday: 9am-5pm
Thursday: 9am-5pm
Friday: 9am-4pm (alternate)