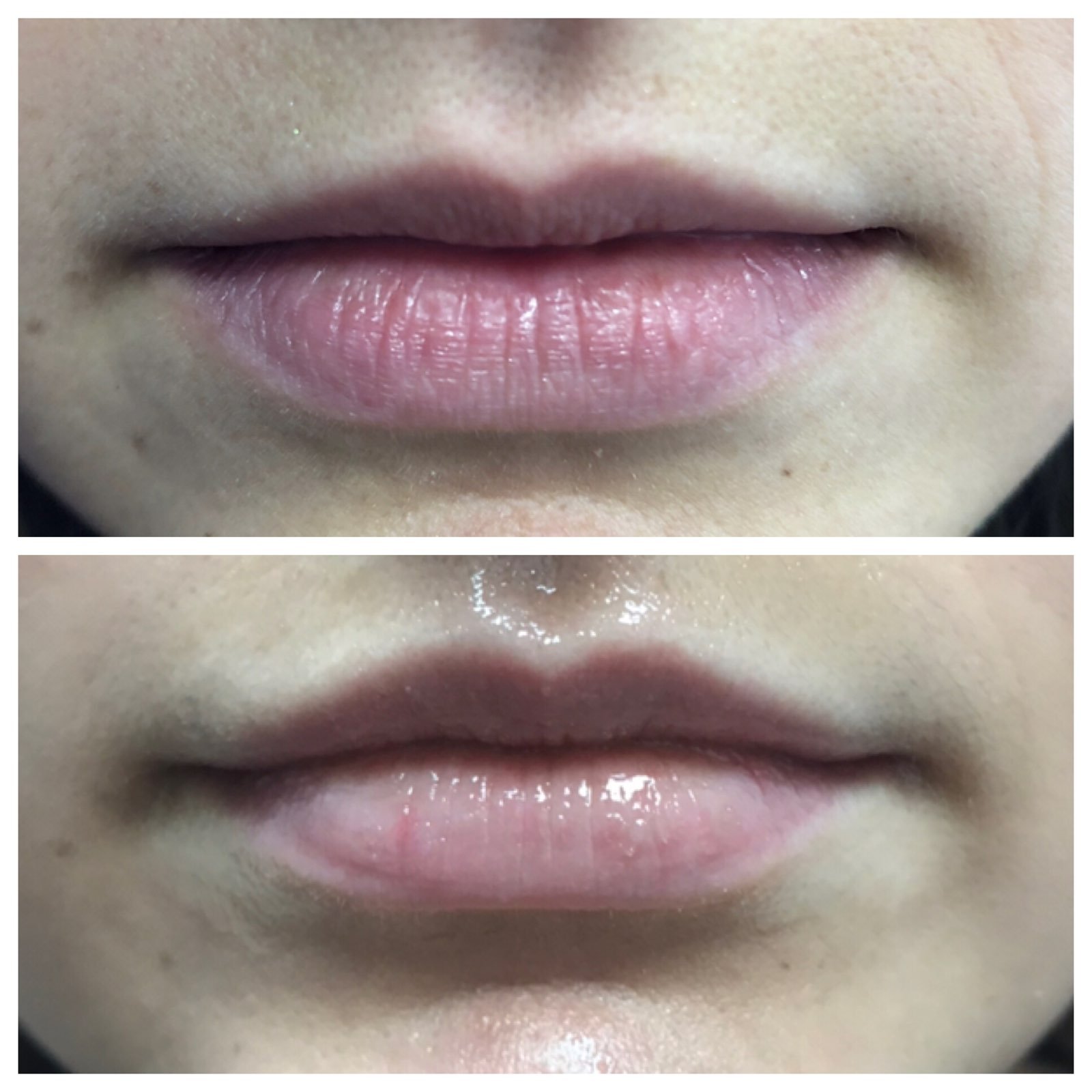 The patient above enjoys fuller lips due to dermal fillers.
There are many different dermal fillers that are FDA approved to restore loss volume, plump up aging skin, fill in fine etched lines or acne scarring, and can do magical rejuvenation when injected properly. Having fillers injected is truly an art!
Our Cosmetic Injectors are highly trained and educated and will discuss the best filler for you.
Enhance your cheeks and temples with Restylane.
Fill fine lines or etched in wrinkles with fillers like Juvederm Volbella and Belotero.
Get extra volume using fillers like Juvederm Volbella and Radiesse.
Our Cosmetic Injectors are highly trained and educated and will discuss the best filler for you.
The above patient's fine lines were treated with fillers.
The patient above smoothened her nasal folds with fillers.
Dermal fillers can do magical rejuvenation when injected properly!
Our Derma Fillers Include:
Hyaluronic acid (HA) is a naturally occurring substance that is already found in your skin. It helps keep skin plump and hydrated. HA fillers are typically soft and gel-like. The results are temporary, lasting 6 to 12 months or longer before the body gradually and naturally absorbs the particles. Most HA fillers are infused with lidocaine to help minimize discomfort during and after treatment. FDA approved HA fillers include: Juvéderm products, Restylane products, and Belotero Balance.
Calcium Hydroxylapatite (CaHA) is also a naturally occurring substance, found primarily in our bones. When used in a filler, the calcium particles are nearly microscopic and suspended in a smooth gel. The consistency of a CaHA filler is typically thicker than that of a hyaluronic acid filler and typically last longer as well, about 12 months for most patients. Calcium hydroxylapatite is also reported to help stimulate natural collagen production, and it is typically used for deeper lines and wrinkles. FDA approved CaHA fillers include Radiesse®.
Polymethylmethacrylate (PMMA) is a synthetic, biocompatible substance that has been used in medicine for much of the last century. In dermal fillers, PMMA takes the form of a "microsphere" or tiny ball, that remains beneath the skin indefinitely to provide continued support. PMMA fillers will also contain collagen, a naturally occurring substance in the skin that provides structure and firmness. FDA approved PMMA fillers include Bellafill® (formerly known as Artefill).
Click on a product link below for more information.
Inner Beauty... On the Outside.
Have a question? Want to book an appointment?
Monday: 9am-7pm (alternate)
Tuesday: 9am-2pm
Wednesday: 9am-5pm
Thursday: 9am-5pm
Friday: 9am-4pm (alternate)